Follow me on Instagram for a unfiltered daily dose of the chaos of raising four boys. @K.RayCollective
If your looking for links to things I've posted on IG check the below links...
GIFT GUIDES FOR KIDS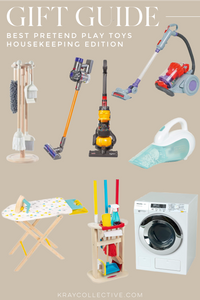 Best Pretend Play Housekeeping
SHOP GIFT GUIDE
OCTOBER BEST SELLERS
Kids Best Sellers
Great fall styles for boys and a few of our favorite toys that will make great holiday gifts.
SHOP NOW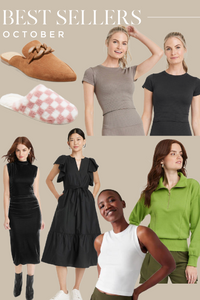 Everything for Mom
Fall and holiday dresses that won't break the bank, checkered slippers, the must have workout top and more...
SHOP NOW
Best Selling Home Items
Everything from our favorite clear storage, the life changing hammock, and storage baskets for your living room.
SHOP NOW
H O M E
Affordable and budget friendly is my go to when it comes to purchasing items for our home. I have four boys, I don't need expensive things getting destroyed.
Fall Home Finds
It's all in the color pallette, these warm hues will make your living room feel just like Fall.
Thanksgiving Tablescape
Affordable tableware finds to give your Thanksgiving Table a festive feel.
T R A V E L
Traveling with four kids is not easy, but there hasn't been once that I have regretted it. Here's all of my favorite tips and tricks for making the the travel to your destination a little more enjoyable.
SHOP THE LATEST POSTS ON LTK